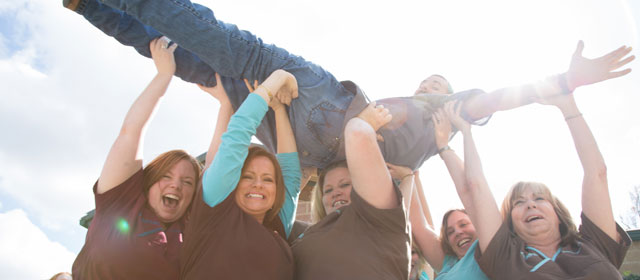 About Us
Quitman Animal Clinic is situated in beautiful East Texas near Lake Fork, the best big bass fishing lake in the region. The beauty of the area comes from its flowers, trees, and lakes, nourished by the abundant rainfall. The city of Quitman is known as "home of the dogwood trails, gateway to Lake Fork, and a lifestyle envied by many!" We agree.
The professional folks who work here are members of the Quitman community, connected to one another through their participation in community organizations, churches, local government, and charitable concerns. You will meet us on the street, at the grocery store, and in church. We are your neighbors and friends and, in a broader sense, we are family. What we offer is excellent veterinary care, backed by our commitment to provide what you need, when you need it, with all the expertise we possess.
Meet the professionals of Quitman Animal Clinic on the Doctors and Staff pages in this section. Read how we thank our customers 'Texas-style' every year at the Quitman Animal Clinic Pet Fair, and learn about our very special blood-donor dog, Willow.
We welcome you to visit us and decide for yourself if Quitman is your choice for animal care.