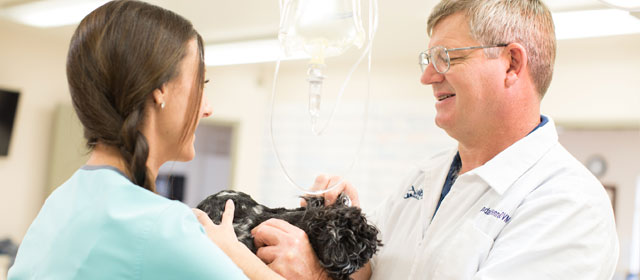 Services
We Provide What You Need
Highly trained staff, well equipped facilities, and superior customer service — this is what we at Quitman promise you. We believe in partnering animal owners and medical professionals by creating a team that tailors veterinary care and treatment to each unique circumstance. Our people are more than professionals — we are your neighbors and your friends. Once you choose us to fill your veterinary needs, something special happens. Your animal is no longer just your pet alone as you and your pet become part of the Quitman Animal Clinic family.
In animal care, our focus is two-fold: enhance quality of life and prevent pain and suffering. Our high quality diagnostic capabilities and wide range of veterinary experience allows us to find problems early and offer you the best options and choices regarding medical intervention. We are skilled in the following surgical areas:
General
Orthopedic
Soft Tissue
Reproductive
Should your animal require more complex care, or you prefer to complement traditional care with alternative treatments, we will collaborate with the finest veterinary specialists in the region. At Quitman Animal Clinic your companion animal always receives the best that veterinary medicine has to offer. We provide what you need, when you need us.